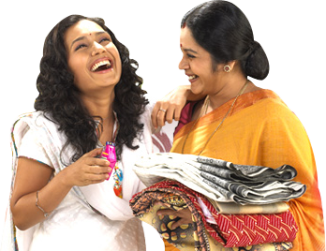 About Challenge Soaps
For over two decades, the brand Challenge has positioned itself as one of India's leading detergent manufacturer, and one of the best brands when it comes to household cleaning, be it cloth-detergent bars, or dishwash bars! The company, Vani Soap Works Pvt. Ltd., which manufactures multiple household cleanliness and hygiene products, was founded in 1991, and is committed to providing best-in-class products to the common Indian household.
The company started off producing detergent cakes and detergent powder, which, to this day, continue to be the flagship product. Under the able leadership of Mr. G. Jayaram, the company diversified and spread its wings across a vast expanse of products: Detergent Cake, Detergent Powder...and the list is expected to grow!
At present, Challenge's detergent products are quite popular in the households of south India, especially in the states of Tamilnadu, Puducherry and Karnataka!