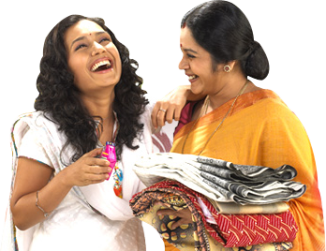 HOME CARE PRODUCTS & CLOTH CARE
When it comes to greasy and dirty clothes, Challenge detergent cakes and detergent powders are the right solution to beat the toughest stains at ease. It's magic stain-removal formula makes stains disappear, while the vivid colours are left intact. With Challenge Detergents and Soaps, you can be assured that it works with any kind of water, and it's safe for your tender and delicate hands too! Stain removal has never been this easy!
Challenge Detergent Cake is available in many colors including blue, white, yellow, green, pink and the size ranging from 75 gram to 400 gram. It's your choice for just your naughty kid's uniform, or your entire family's drapery! Challenge Detergent Powder is available in size range 15 grams to 3 Kg - that's for anything between a single pair of socks in a night, to a month's worth lanudry!
The only aspect that Challenge Soaps and Detergents are low on is the

Detergent cake and powder also available in the brand names Challenge Rolax and Challenge Peppet.